Cassava Au Gratin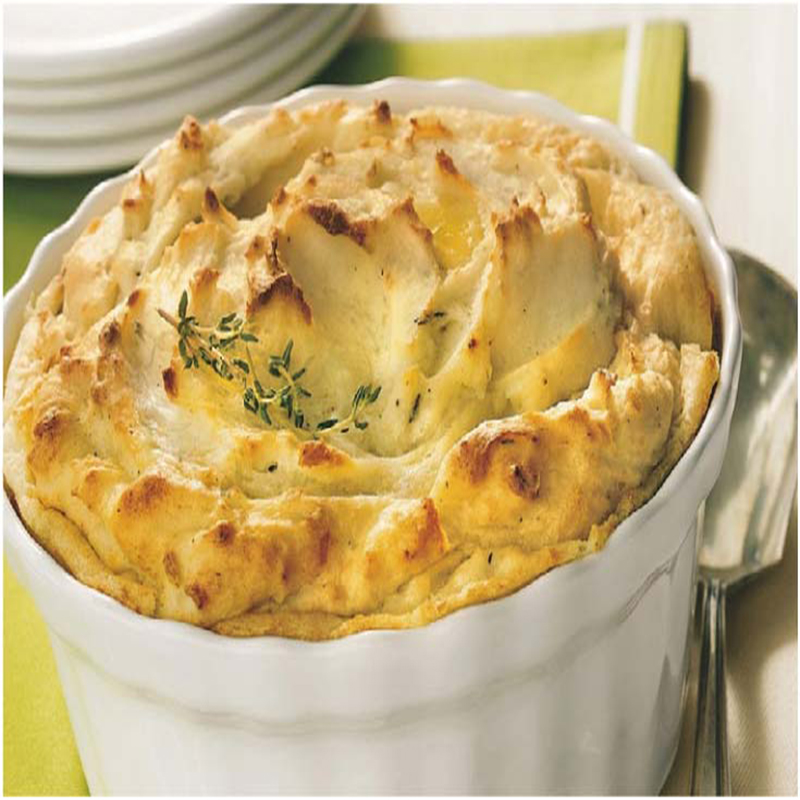 INGREDIENTS
(Serves 4)
1 lb.                frozen cassava
1 tbsp.            onion powder
2 cups            heavy cream
4                     cloves garlic, minced
2                      pimento peppers, deseeded and
minced (optional)
2 tbsp.            butter
1                      egg, beaten
2 tbsp.            fresh parsley, chopped
2 tbsp.            fresh chives, chopped
1/3 cup          parmesan cheese, grated
1/3 cup          cheddar cheese, grated
salt and pepper
DIRECTIONS
Cook the cassava in a large pot with salted water over medium heat for about 20 minutes or until fork-tender.
Adjust oven rack in the middle position and preheat oven to 375°F.
Drain the cassava, remove any fibres from the middle and mash.
Sauté the garlic and pimento peppers in butter, add heavy cream and simmer over medium heat.
Add the cream mixture, beaten egg, parsley, chives, half the cheddar and parmesan cheese to the mashed cassava and mix well. Season with salt and pepper.
Transfer the mixture to a greased baking dish, sprinkle with the remaining cheese and bake for about 30 minutes or until golden brown on top. Serve warm.