Caprese Salad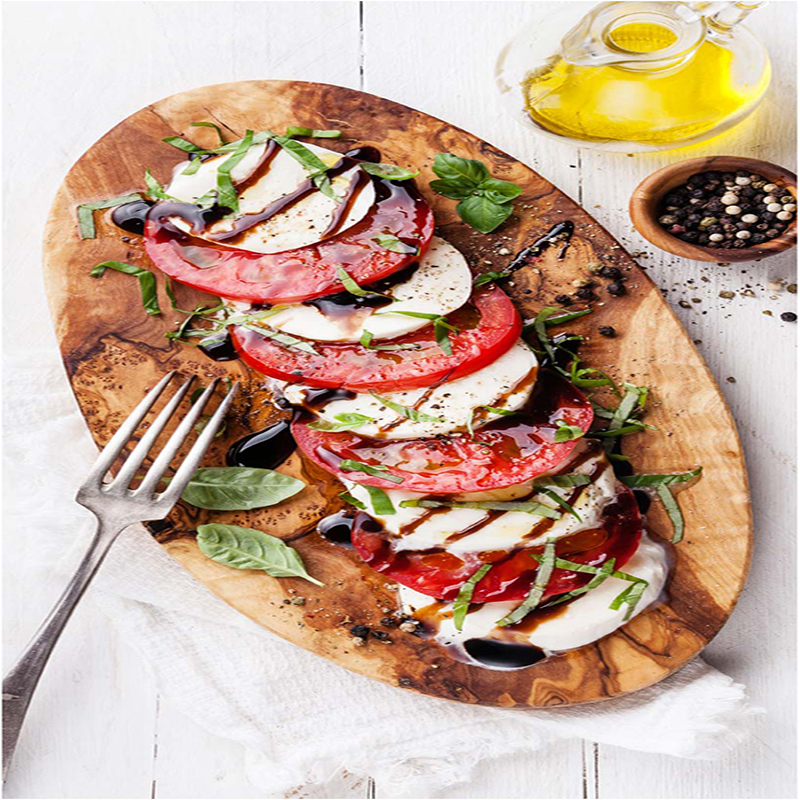 INGREDIENTS
1                      medium to large tomato
1/4 cup          fresh basil leaves
4 oz.                fresh mozzarella cheese
4 tsp.               Waitrose Balsamic Vinegar
1 tbsp.            Waitrose Olive Oil
salt and pepper, to taste
DIRECTIONS
Slice the tomato in approximately 1/4 inch thick slices. Do the same for the mozzarella.
Alternate layers between the tomatoes, mozzarella, and basil. First, a tomato slice, then mozzarella slice, then a couple leaves of basil; beginning and ending with tomatoes.
Drizzle generously with Waitrose Olive Oil and Balsamic Vinegar to serve.