Become A Wine Connoisseur with Massy Stores!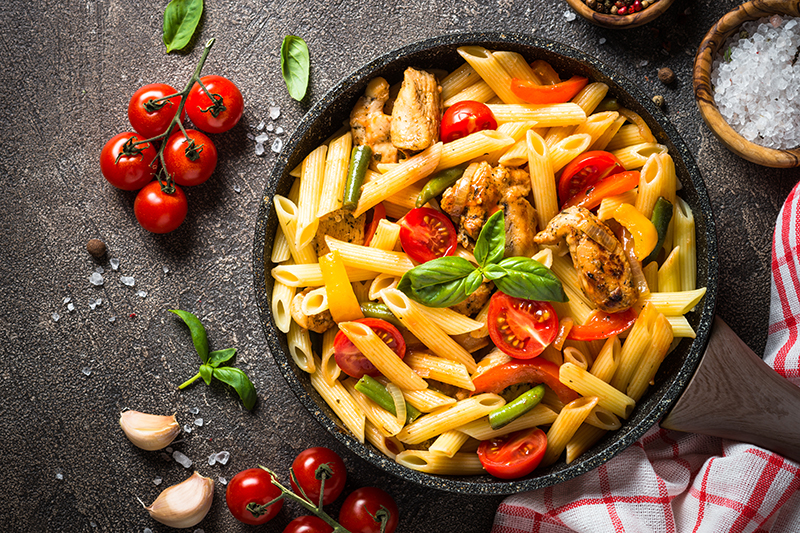 Chicken Pasta with Chardonnay Wine
Wine Spotlight: Castillo San Simon Chardonnay 750 ml
Ingredients
8 oz. penne Pasta
2 boneless, chicken breasts
4 cloves of garlic, minced
1 tsp crushed red pepper
¼ cup of butter
½ cup Castillo San Simon Chardonnay
1 cup Cherry Tomatoes
½ cup grated Parmesan Cheese
½ tsp ground pepper
1 tsp Kosher Salt
2 tbsp. half and half
2 tbsp. Olive Oil
Salt and Ground Pepper for sprinkling on the Chicken
Fresh parsley for garnish
Instructions
Bring water to a boil in a large, deep skillet. Cook the pasta until tender. Drain and set aside.
While the pasta is cooking, place the tomatoes in a small oven-safe boil. Drizzle with 1 tbsp. olive oil. Broil on high for about 5 minutes or until slightly charred. Remove from the oven and set aside.
Prep the chicken. Pound with the flat side of a mallet. Sprinkle with salt and pepper. Once the pasta is done cooking and has been set aside, heat the skillet over medium heat. Add the remaining olive oil and the chicken. Cook the chicken for 8-12 minutes or until 165 degrees, flipping a few times while cooking. Once done cooking, remove from the pan and place on a cutting board. Cut into chunks.
Return the skillet to the stove and melt the 1/4 butter over medium low heat. Add the shallots, garlic and red pepper flakes. Sautee for 2 minutes, scraping the bits from the chicken from the bottom of the pan. Add the Chardonnay, salt and pepper. Cook for 5 minutes or until slightly reduced. Stir in the half and half, parmesan cheese and chicken. Then carefully stir in the roasted tomatoes.
Garnish with fresh chopped parsley and more parmesan cheese, if desired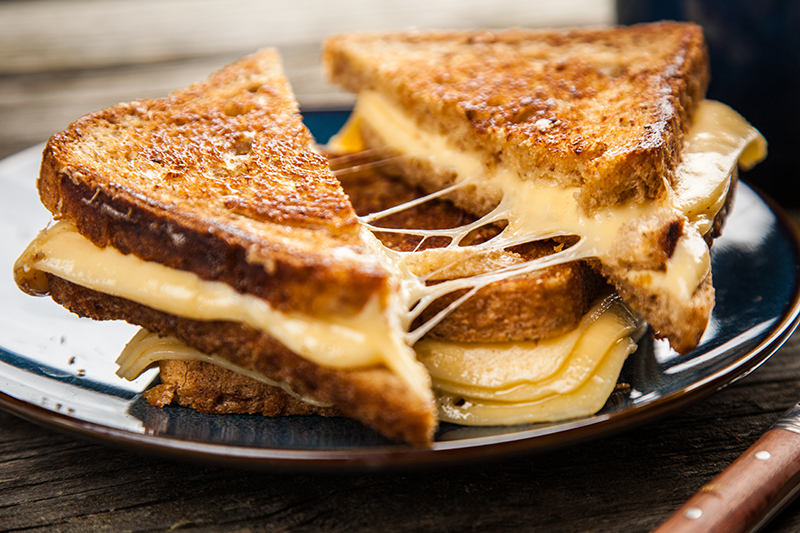 Wine and Grilled Cheese Sandwich
Wine Spotlight: Castillo San Simon Sweet Red Wine 750ml
Ingredients:
2 slices bread
1-2 tbsp butter
½ red onion (chopped)
1 clove garlic
Dash of Rosemary
Dash of Thyme
1 tbsp Flour
¾ cup Castillo San Simon Sweet Red Wine
½ Cup shredded Gruyere Cheese
Instructions
In a pan on medium heat, melt butter.
Add onion, mixing into butter.
Once the onions begin t0 soften, add garlic, thyme and rosemary.
 Sautee for a couple of minutes.
Sprinkle about a tbsp. of flour, mixing in.
Once mixed in, add wine.
 Reduce until alcohol has burned off and the reduction is thick enough to coat a spoon. Taste reduction to ensure alcohol has burned off.
Spread reduction on each slice of bread.
Add Gruyere.
Butter the outside of each slice.
Grill in a pan on medium heat until golden brown on each side.
12. Serve!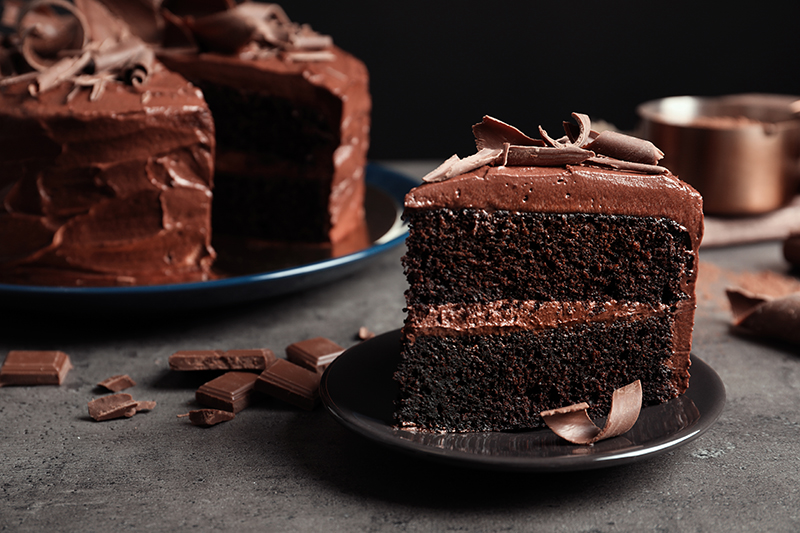 Pinot Noir Chocolate Cake:
Wine Spotlight: Waitrose Pinot Noir 750ml
Ingredients
 For The Bundt Cake
12 tablespoons butter, room temperature
1/4 cup brown sugar
 3/4 cup granulated sugar
 3 large eggs
2 teaspoons vanilla extract
 2 1/4 cups all-purpose flour
 3/4 cup unsweetened cocoa powder
 2 teaspoons baking powder
 1 teaspoon baking soda
1/2 teaspoon salt
1/2 cup yogurt
3/4 cup Waitrose Pinot Noir
For The Wine Chocolate Ganache
 5 ounces dark chocolate
1/3 cup Waitrose Romanian Pinot Noir
Instructions
Preheat oven to 350°F. Grease a large bundt pan and set aside.
In a large bowl, whip butter, and both sugars on high for 2 minutes. Add in eggs one at a time, mixing in between each addition. Add in vanilla extract
Sift together flour, cocoa powder, baking powder, baking soda, and salt. Carefully incorporate half into the wet ingredients, then add in the yogurt and pinot noir, mixing slightly. Last, add the rest of the dry ingredients.
 Pour into prepared bundt pan and bake for 40 minutes, or until a knife inserted in the center of the cake comes out clean. Allow to cool slightly before inverting and topping with red wine chocolate ganache.
To make the ganache, heat chocolate over a double boiler on low heat. Once fully melted, whisk in 1/3 cup red wine. Mixture may congeal slightly– if it does, add in a tablespoon more of wine. Pour over cake.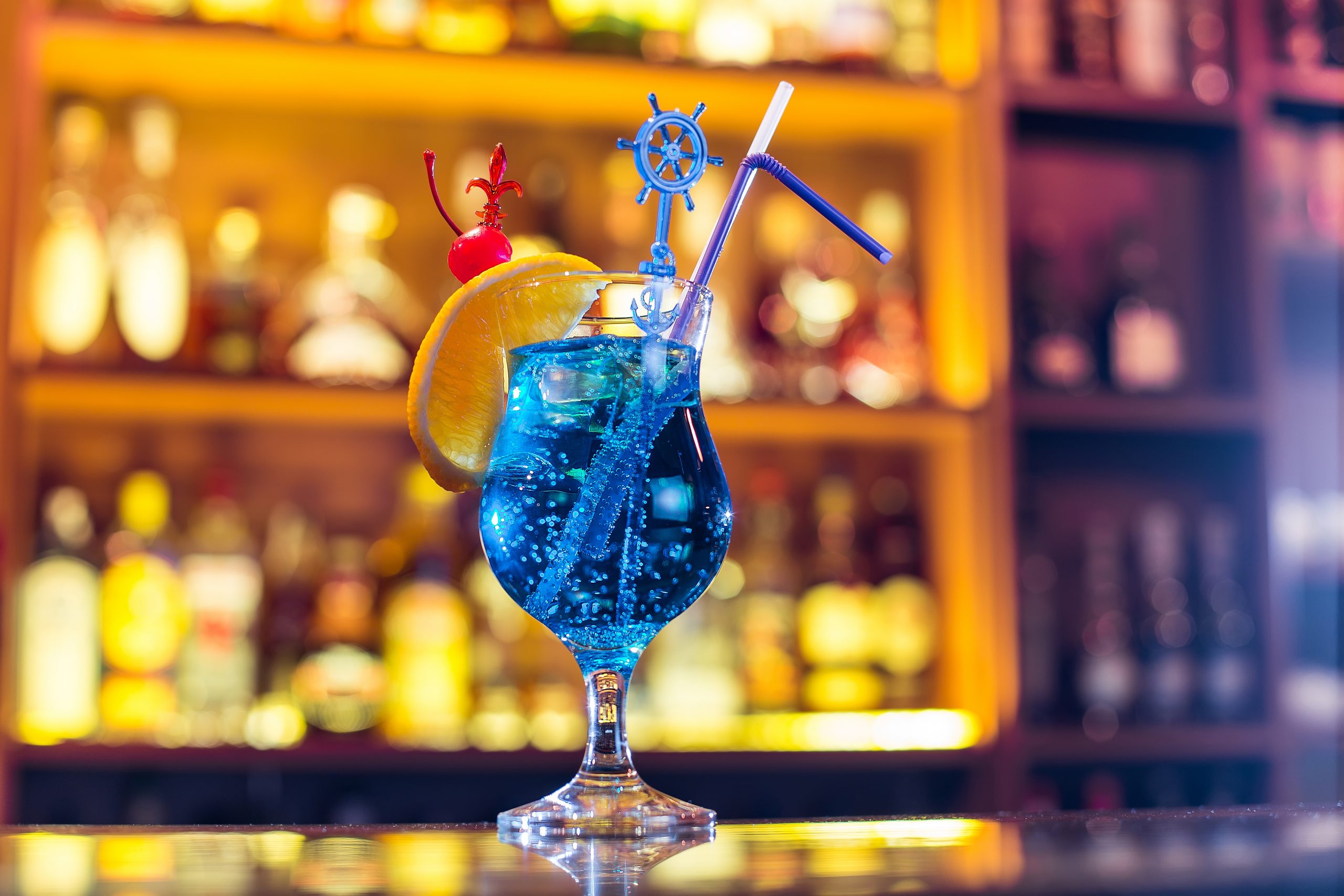 Blue Moscato Margaritas:
Wine Spotlight: Opera Prima Blue Moscato 750 ml
Ingredients
1 tbsp. granulated sugar
1 tbsp. kosher salt
Lime wedges
7 cups of ice
1 cup Opera Prima Blue Moscato
¾ blue Curaçao
½ tequila
2 tbsp. lime juice
Fresh blueberries, for serving
Instructions
In a small dish, combine sugar and salt. Rim mason jars with lime wedge then dip in sugar-salt mixture.
Combine moscato, Curaçao, tequila, triple sec, and lime juice in blender. Add ice and blend until smooth.
Divide mixture between 4 glasses. Garnish with lime wedges and fresh blueberries.
Rose Mimosa:
Wine Spotlight: Waitrose Rose Provence Wine 750 ml
Ingredients:
Syrup:
1/4 cup sugar
1/4 cup water
Cocktail:
1 bottle Waitrose Rosé Provence Wine
1/2 bottle Waitrose Prosecco
8 rosemary sprigs, to garnish
Instructions:
In a small saucepan bring the sugar and water to a boil, simmer for 5 minutes until dissolved.
Cool and mix in the rosé, then freeze in a loaf pan, breaking up occasionally until frozen solid.
Process in batches in a food processor until smooth, then freeze again until firm.
Scoop into coupe glasses and top off with prosecco.
Garnish with rosemary and serve.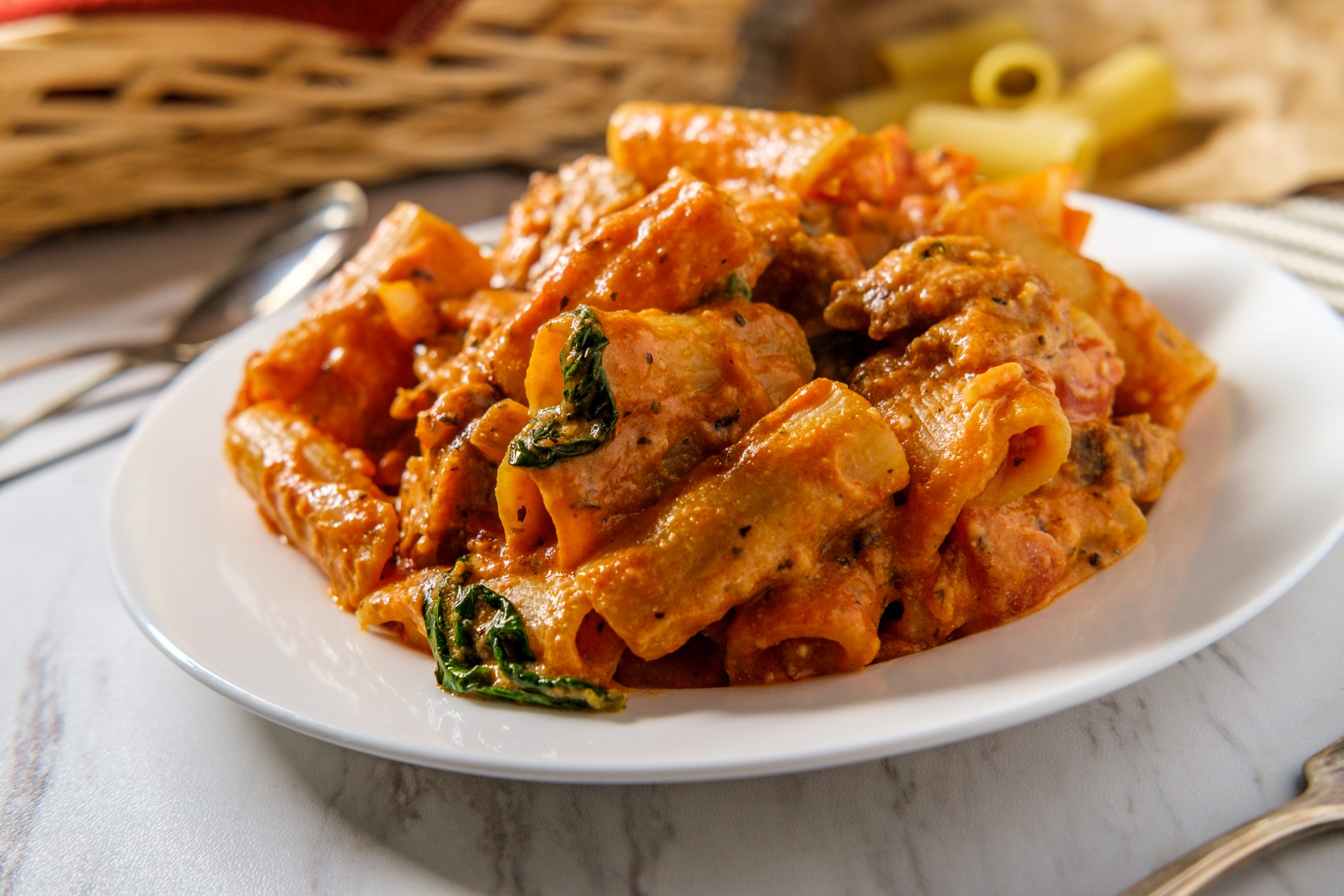 Rigatoni with Creamy Red Wine Tomato Sauce:
Wine Spotlight: Waitrose Italian Red Wine 750ml
Ingredients
2 teaspoons extra virgin olive oil
5 ounces turkey Italian sausage, casing removed
1 medium onion, diced (about 1/2 – 3/4 cup diced onion)
1 red bell pepper, diced (about 1 cup diced red bell pepper)
1 clove garlic, minced
1 can (28oz) crushed tomatoes
1/2 cup Waitrose Italian Red wine
1 cup reduced sodium chicken broth
1 teaspoon dried oregano
1 16 oz. pkg. pasta (I recommend Rigatoni)
4 ounces reduced fat cream cheese
Fresh parsley or basil to garnish, optional
Instructions
In a large, deep pot, heat olive oil over medium-high heat. Add Italian sausage, onion, bell pepper and cook, breaking up sausage, until onions are translucent and sausage is cooked through. Add garlic and cook for one minute or until fragrant.
Add crushed tomatoes, wine, chicken broth, and oregano. Increase heat to high and bring to a boil.
Reduce heat to a high simmer (medium/medium-low) and add pasta. Stir to combine and push pasta down into sauce, Cover and cook for 15 minutes, stirring frequently, or until pasta is al dente.
Reduce heat to low and add cream cheese. Stir until cream cheese is melted and combined. Serve topped with fresh parsley or basil, if desired.