Coconut Yogurt with Poached Mangoes in Lime Syrup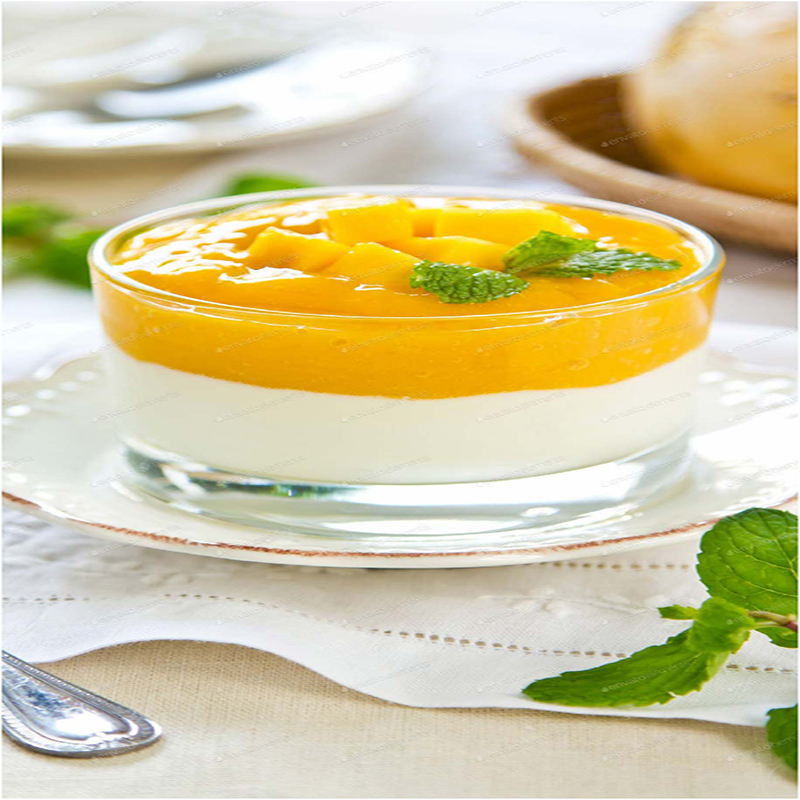 Creamy, coco-nutty, probiotic-rich yogurt paired with poached sweet mangoes in a luscious lime syrup.
INGREDIENTS
Coconut Yogurt
1 (14 oz.)       can full fat coconut milk
2 capsules      vegan-friendly probiotic (must be capsules, not pills)
add-ins (optional)
Maple syrup, stevia or agave nectar for sweetening
Pure Vanilla extract
Poached Mangoes in Lime Syrup
4 tbsp.           honey
1 cup             water
2                     firm ripe mangoes
zest and juice of 1 lime
fresh mint sprigs
DIRECTIONS
Coconut Yogurt:
Shake coconut milk well, open and pour into a clean, sterilized, dry glass jar or bowl.
Empty the probiotic capsules into the yogurt and use a wooden or plastic spoon to stir (not metal).
Mix well to incorporate the probiotics until creamy and smooth.
Cover the mixture with a cheesecloth (or a very thin, clean dish towel) and secure with a rubber band.
Let the yogurt activate for at least 24 hours and up to 48 hours in a warm place. The longer it rests, the tangier the yogurt will become.
Once the yogurt has reached the right amount of tanginess and thickness, it's a matter of personal preference, cover securely with a lid and store in the refrigerator.
It's optional to add a bit of sweetener or flavour at this point, such as maple syrup, agave and/or vanilla extract.
Store covered in the refrigerator for several days.
Poached Mangoes in Lime Syrup:
Cut the two cheeks from each mango and gently peel, put to one side.
Combine the honey, water, lime zest and juice in a small saucepan. Stir over a medium-high heat until the honey dissolves. Bring to the boil and simmer for four minutes, until the mixture has thickened and has the consistency of syrup.
Add the mango to the syrup and gently poach for three minutes. Remove from the heat.