Tropical White Wine Sangria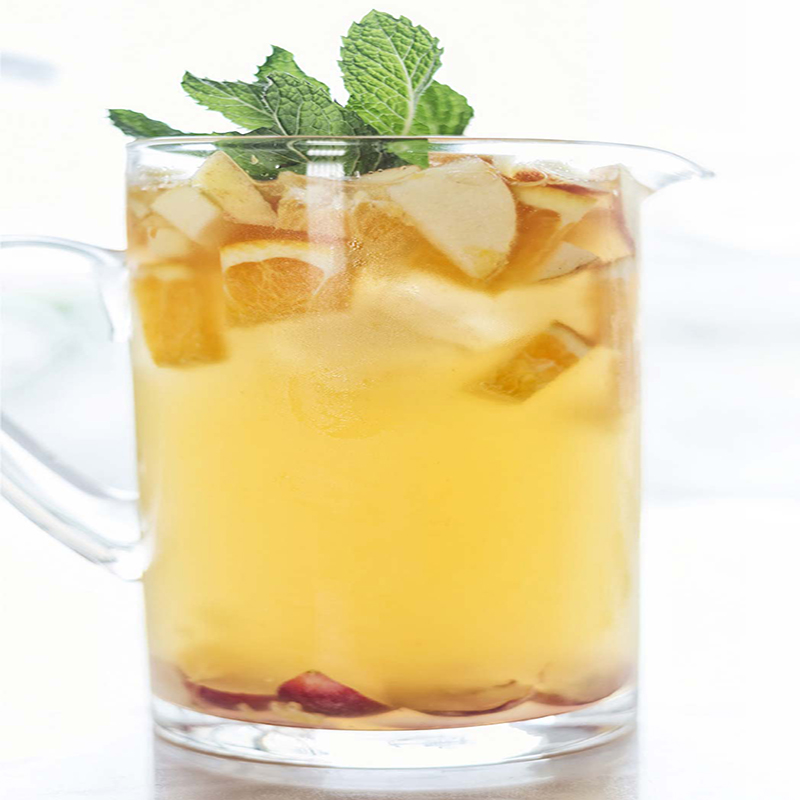 INGREDIENTS
25 oz. (750ml)        white wine (1 bottle)
2/3 cup                    white sugar
3                                oranges (cut into wedges or 1 cup orange juice)
1                                 lemon (cut into wedges)
1                                 lime (cut into wedges)
2 oz.                          brandy (optional)
2 cups (500ml)       ginger ale or club soda (optional)
DIRECTIONS
Squeeze the juice from the citrus wedges into the pitcher.
Toss in the wedges after removing the seeds.
Pour the wine into a pitcher.
Add the brandy and sugar.
Stir well until the sugar is dissolved.
Chill overnight to marry all of the flavors.
Add the ginger ale or club soda just before serving so the sangria retains its sparkle.