Pesto & Parmesan Stuffed Mushrooms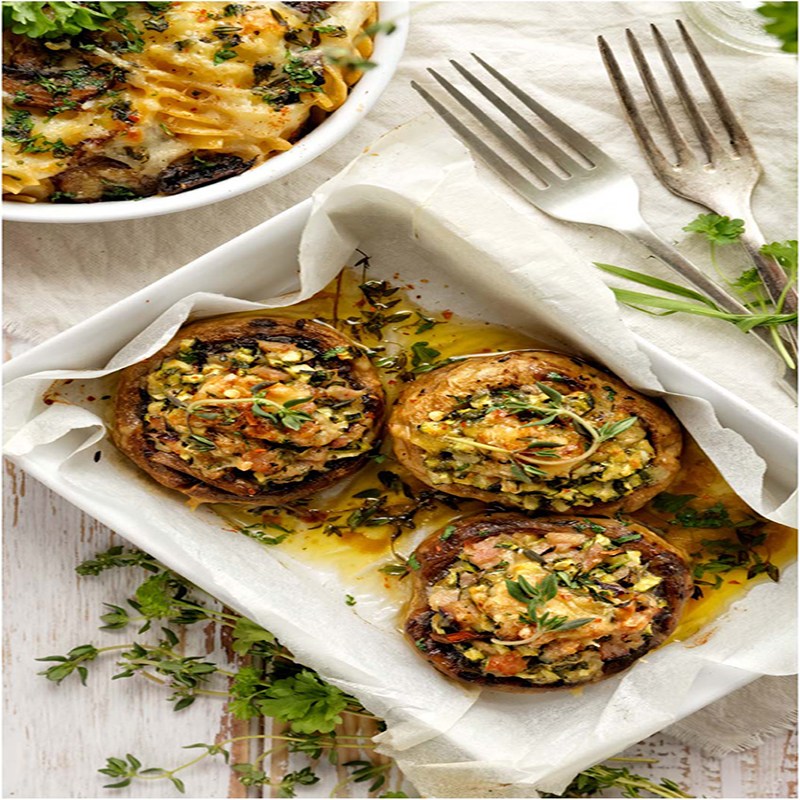 INGREDIENTS
Serves (8 – 10)
1 cup              Waitrose Basil Pesto
1/2 cup          grated parmesan cheese
2 tbsp.            plain breadcrumbs
24                   medium-sized button or cremini or small portobello mushrooms, stemmed
Waitrose Olive Oil
DIRECTIONS
Set a rack in the middle of the oven and preheat the oven to 375°F.
Combine the pesto, parmesan cheese, and breadcrumbs in a mixing bowl. Using a small spoon stuff the mushrooms with the pesto mixture – being careful not to overstuff.
Lightly coat a rimmed baking sheet with the olive oil and arrange the mushrooms on it in a single layer. Bake on the middle rack of the oven for 8 to 10 minutes, until golden brown. Remove from the oven, let cool for 5 minutes, and serve.