Mango Margarita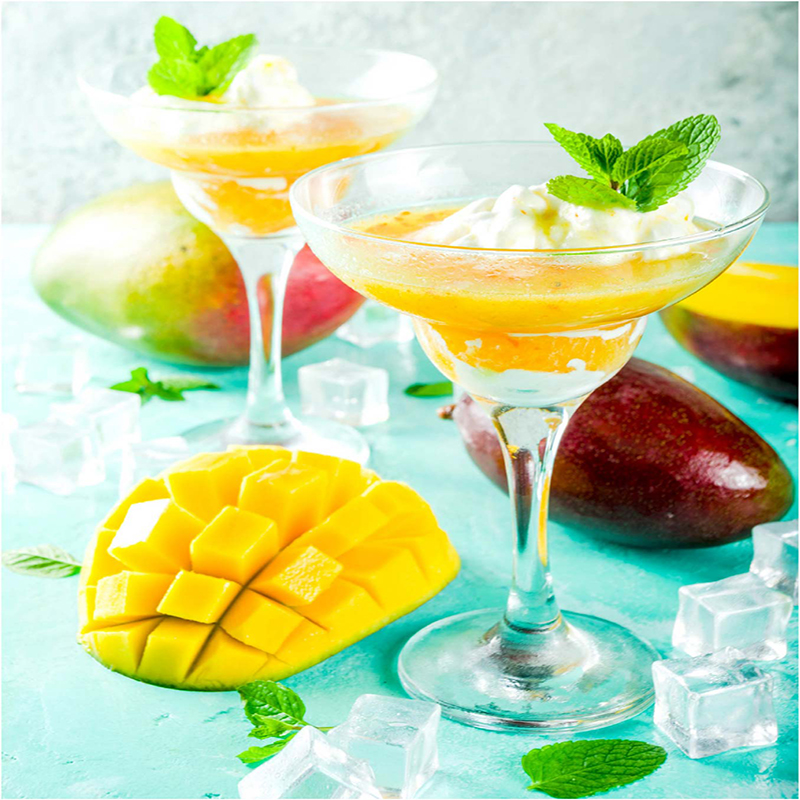 Simple mango margaritas with orange, lime and silver tequila! Sweet, tangy and subtly spiced.
INGREDIENTS
1 cup            cubed ripe mango
1 cup            orange juice
juice of 2 small limes
3 ozs.            silver tequila
1 oz.              triple sec or orange liqueur
1                    dash hot sauce (optional)
1-3 tbsp.       honey (optional)
DIRECTIONS
Add all margarita ingredients to a blender and blend until creamy and smooth. Taste and adjust sweetness or strength of alcohol as desired.
To chill, either blend in a large handful of ice cubes to make a frozen margarita or transfer half of the mixture to a cocktail shaker with plenty of ice and shake vigorously.
Pour margarita and garnish with lime wedge or mint.