Humming Bird Loaf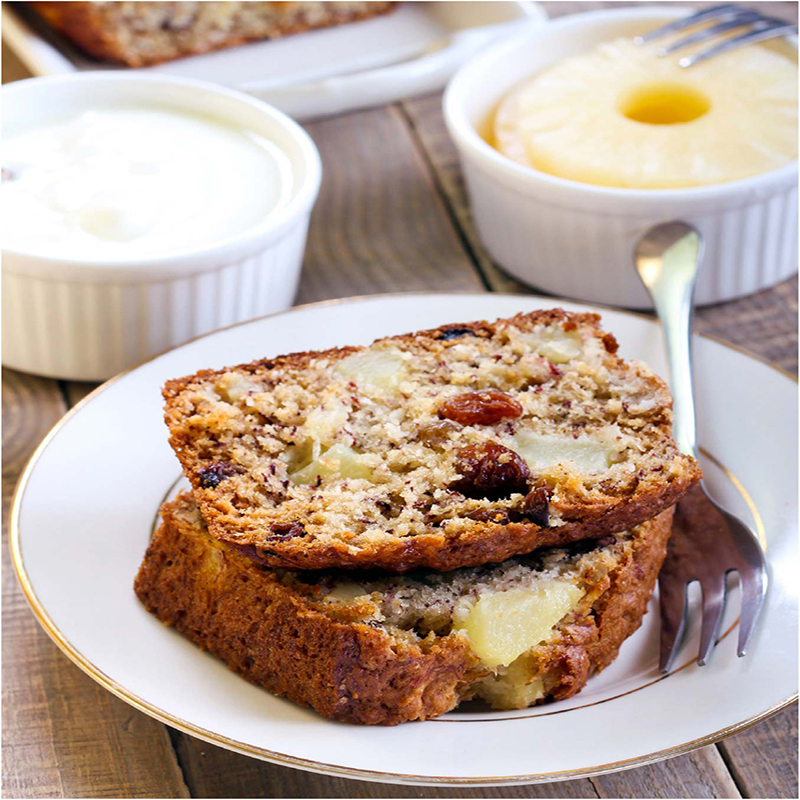 Created on the island of Jamaica, hummingbird cake was named after the island's national bird. It is also known as the doctor bird cake (doctor bird is another name for the island's national bird). It is a delicious, moist concoction of bananas, pineapple, pecans and spices and is typically topped with a cream cheese frosting.
INGREDIENTS
1 1/2 cups     flour
1 cup              granulated sugar
3/4 cup          oil
2                     spotted bananas, mashed
2                     eggs, beaten
1/2 cup          canned pineapple chunks, with liquid
1/2 cup          chopped pecans
1/4 cup          raisins
1/2 tbsp.        pure vanilla extract
1 tsp.              baking soda
1/4 tsp.          salt
1/2 tsp.          cinnamon
DIRECTIONS
Preheat oven to 350°F. Grease and flour a 9×5-inch loaf pan.
In a medium bowl, whisk together flour, baking soda, salt, sugar and cinnamon. Add eggs and oil and stir to combine.
Fold in vanilla, pineapple, banana, pecans, and raisins and pour batter into prepared pan.
Place cake in oven and bake until a toothpick inserted into the centre comes out clean, about 45 minutes to 1 hour.
Let cake rest in pan for half an hour before removing to cool completely. Serve and enjoy!