Fudgy Vegan & Gluten Free Brownies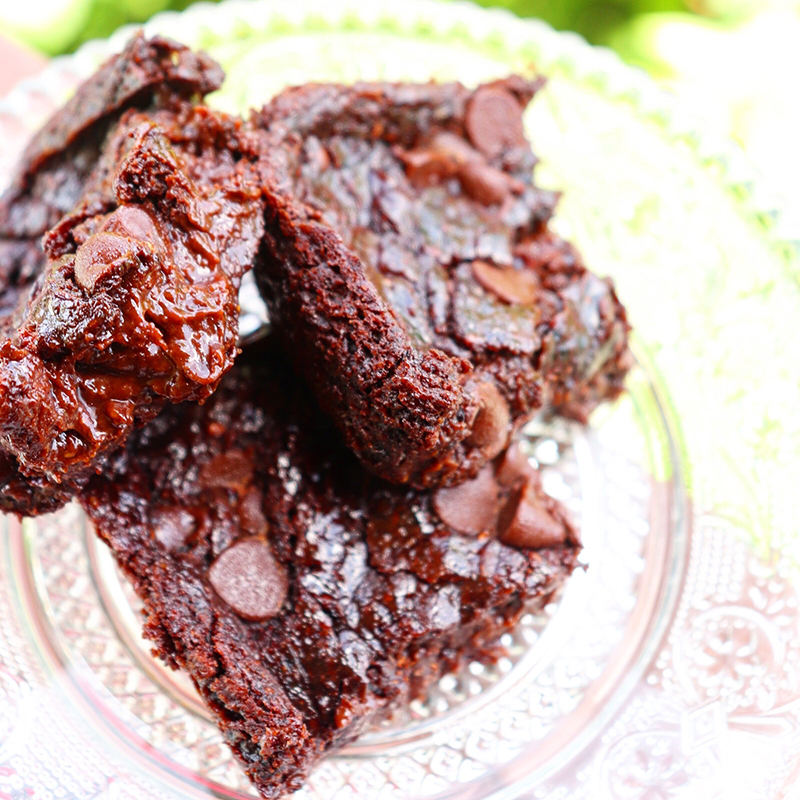 1 lb of Cuisine Black Beans, cooked and drained
2 tbsp of Cuisine Flax Seeds
2 tbsp of Chia Seeds
½ cup of water
¾ cup Cuisine Genuine Demerara Brown Sugar
1 tsp baking powder
1 tsp salt
½ cup cocoa powder
3 tbsp Cuisine Soyabean Oil
¼ cup chocolate chips
¼ cup chopped pecans or walnuts (optional)
Preheat oven to 350F. Grease a 9 inch by 9 inch baking dish with vegetable oil or non-stick spray.
Using a food processor, pulse the cooked black beans into a paste.
In a small bowl, combine the chia seeds, flax seeds and water. Allow to sit for 5 minutes.
Add the chia and flax seed mix to the food processor, along with the brown sugar, baking powder, salt, oil and cocoa powder. Pulse until the mixture is smooth.
Spread the batter into the prepared baking dish and top with chocolate chips and nuts.
Bake for 30 minutes.
Cut into squares when cool.