Coconut Curry Hummus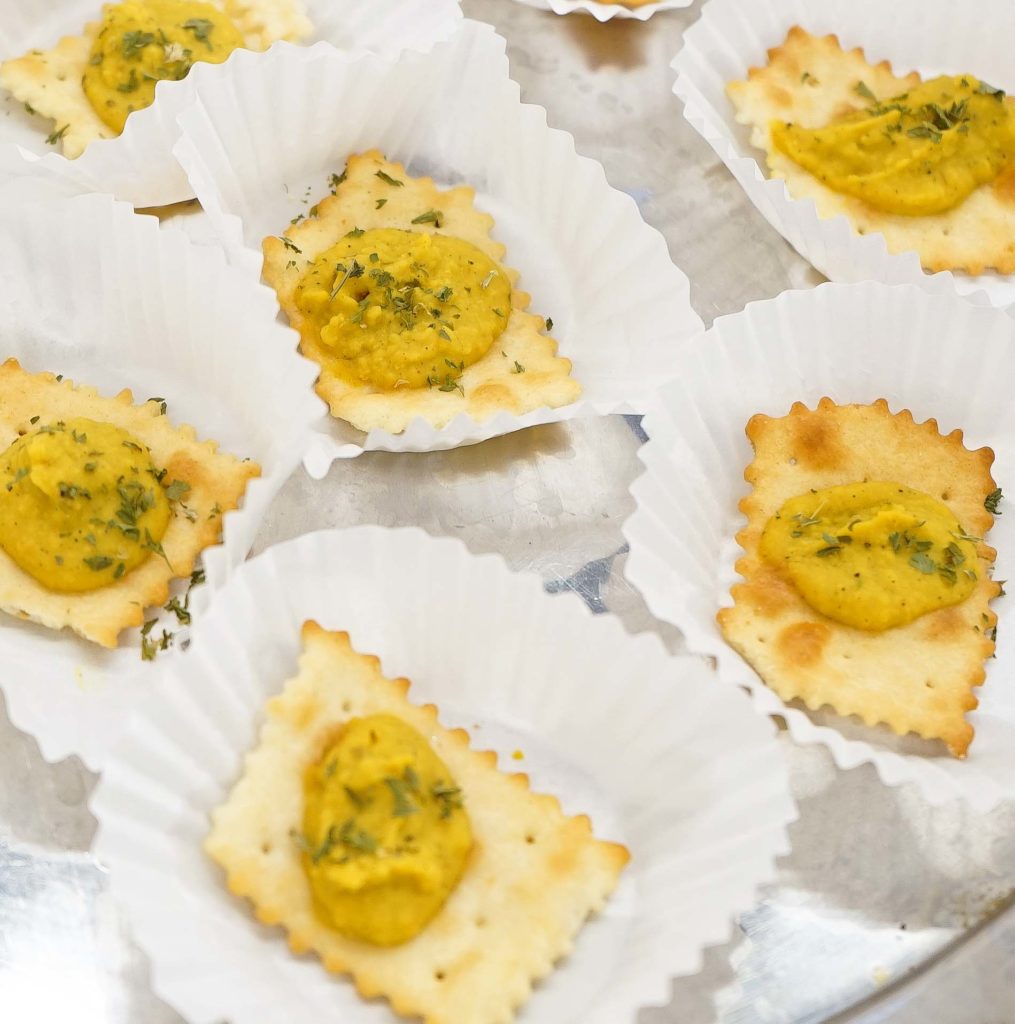 Cuisine Product featured: Cuisine Chick Peas
Ingredients:  
1 can chickpeas
2 cloves garlic, minced
1/2 lime
1/4 tsp lime zest
2 tsp Saffron/turmeric powder
1 tsp Cumin/geera seeds
1 tsp Coriander seeds
1/2 tsp salt
1/2 tsp black pepper
1/2 cup coconut milk
Fresh Parsley
Additional: Crackers for presentation.
Method:
In a pan on medium heat toast the cumin and coriander seeds. Tip: (They are ready when you hear a popping sound.)
In a mortar and pestle grind the both seeds until a powder has been formed. Set aside.
Drain and rinse the chickpeas
Add chickpeas and all other ingredients to a food processor.
Blend until the mixture becomes a smooth paste.
Taste and add additional seasonings if needed.
Serve with crackers and enjoy!