Basic French Macarons for Beginners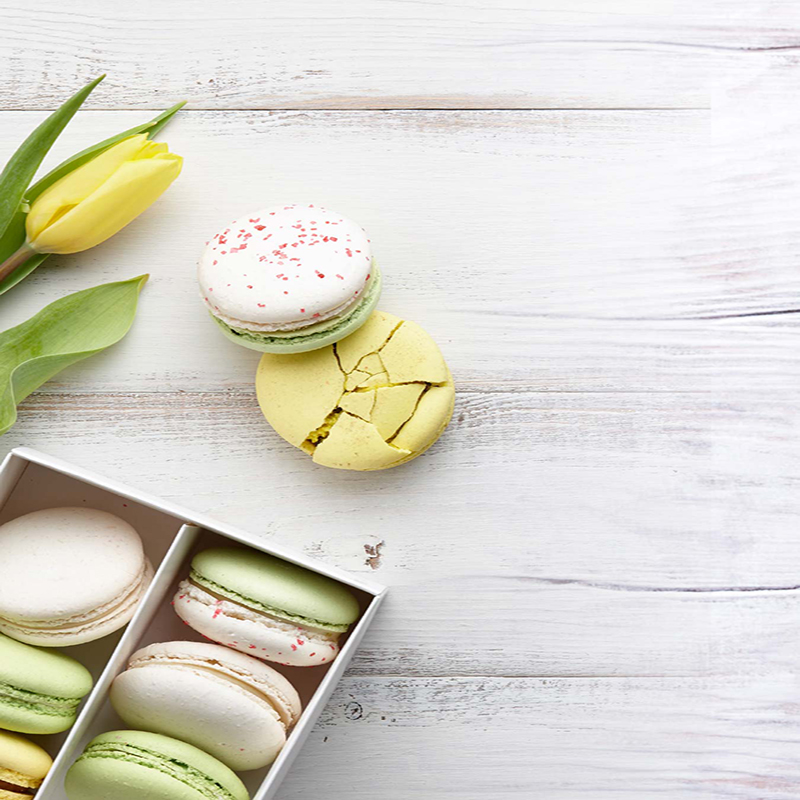 These petite and pretty little patisserie delights are perfect for Mother's Day Brunch. Fill with jam or butter cream.
INGREDIENTS
For macaron shells
1/2 cup            almond flour
1/2 cup            powdered sugar
1/3 cup            egg whites, at room temperature
1/4 cup            caster sugar
1/4 tsp.            cream of tartar, optional
gel food colouring, optional
DIRECTIONS
Line 2 baking sheets with parchment paper.
Sift together almond flour and powdered sugar twice. Set aside.
In a clean medium bowl, beat the egg whites on low speed until foamy. Add cream of tartar and increase the speed to medium. Slowly add sugar one tablespoon at a time. Continue to beat the egg whites on high speed until hard peaks form. Stir in gel food colouring.
Sift almond flour mixture over whipped egg whites, and gently fold it with a spatula until batter is combined.
Transfer the batter into a pastry bag with a round tip. Pipe about 1.5-inch rounds about an inch apart on prepared baking sheets.
Tap the baking sheets firmly on the counter a few times to get rid of any air bubbles.
Let the macarons sit out on the counter for at least 15-30 minutes.
Preheat the oven to 300°F. Bake the macarons one sheet at a time for about 18-20 minutes.
Cool  for 10-15 minutes, and then transfer to a wire rack to cool completely.
Fill with jam or butter cream.
Store the filled macarons in an airtight container in the fridge for up to 5 days. You can also freeze the filled macarons for up to 5 months.