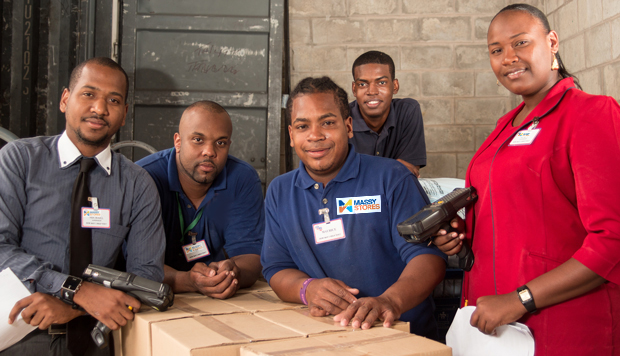 Massy Stores (SVG) Ltd is seeking a motivated individual to fill the post of DRIVER.
ESSENTIAL DUTIES AND RESPONSIBILITIES
Transport and deliver goods in accordance with the schedule organized by the warehouse Supervisor.
Assist in loading and unloading goods as required.
Properly secure loads and ensure loads are within weight limits.
Perform in house maintenance and check on vehicles.
Verify count and condition of goods loaded and unload.
Make reports of overage, shortage and breakage/damage as needed.
Operate the Truck, Van / Forklift unit in a safe manner complying with all traffic laws and regulations.
Report any vehicle problem and defects to the Warehouse Manager.
Maintain a good driving record
Ensure good customer service by consistently delivering orders on time and acting in a courteous and professional manner.
EDUCATIONAL REQUIREMENTS
Minimum 5 CXC's including English and Mathematics a minimum two years relevant experience.
Valid T- driver's license
Should you be interested in the above position, please send your application including the names of two (2) professional referees and a certificate of character to:
The Human Resource Department
Massy Stores (SVG) Ltd
P.O. Box 872
Upper Bay Street
Kingstown
VINCENT AND THE GRENADINES
Email address: receptionist.SVG@massystores.com
Only suitable applicants will be acknowledged.
Deadline for Submission: 19th June, 2021.
Requirements for stores (entry-level positions):
Two passport pictures
Copy of ID (passport, ID card or driver's permit)
Birth Certificate
Two (2) typed-written recommendations
Bank account number
Applicants under the age of eighteen (18) are not permitted to work at Massy Stores.